Refer-A-Friend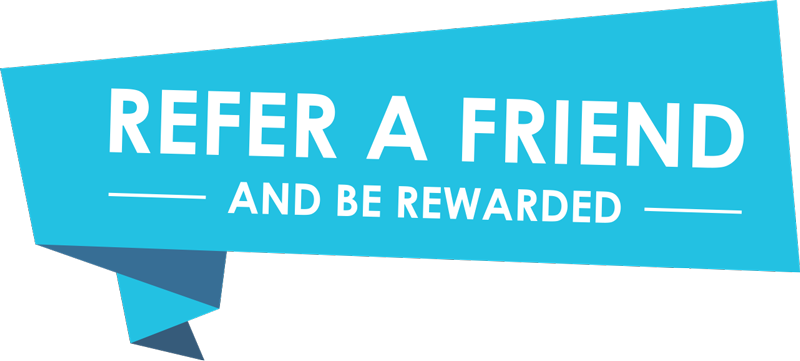 Our Refer-A-Friend Program IS BACK!

For a short time we will be accepting new members to join our team, and like before, referrals will receive priority approval over all other applicants. We are rewarding you for each new customer that you refer to our website when that referral makes a qualifying purchase.


Here's How The program works:

When you refer a new customer to Cheapest Dinar and that person mentions your name in the "comment box" when submitting their FIRST purchase, that purchase will count towards your referral rewards points. Your referred friend MUST mention your name when making their VERY FIRST PURCHASE. Any attempts to mention your name as the referral AFTER a person makes a purchase will not be validated for your referral points.

When your referral makes their FIRST purchase for a Layaway services, you will get 30% of their purchase price applied as rewards points which you may use towards the purchase of your own Layaway service.

EXAMPLE: If your referral makes a purchase of $300.00 on their first purchase and remembers to mention your name in the comment box, then you will receive $30 to use on the next purchase of your own Layaway service.


You may refer as many friends as you like, and each persons first qualifying purchase will earn you rewards points towards your next qualifying purchase. Rewards points are distributed 45 days after the date which they were earned. Referral points will be issued in the form of a discount coupon code, and will expire 90 days after they were issued.




STORE REWARDS DISTRIBUTION:
Store Rewards are awarded 45 days AFTER a qualifying purchase is submitted by your referred person
Referral rewards will expire 90 days after they are issued
Rewards earned on a Layaway purchase may not be used to pay for a banknote purchase
Rewards will be issued in the form of a discount coupon code
You MUST complete your purchase online to use your rewards coupon
Rewards can NOT accumulate to a negative balance due at payment
Rewards do NOT have a monetary value or cash exchange value
EFFECTIVE IMMEDIATELY:
To be eligible for the referral program, each account must be a newly created account belonging to a person whom is not already an existing Member. Orders created from or originated from the same billing or shipping address, rather they have different account names or not, will be assumed to be created from the same residency because and will therefore not be validated. Therefore, any orders created from or originating with the same residency address will be hereby excluded from eligibility from this referral program.