Flexpay Policies
Updated on June 6th, 2017
---
PAYMENT POLICY INFORMATION:
Our Flexpay Service offers you the flexibility and freedom to pay for your purchase on your schedule, and budget. There are no required payment schedules, or minimum payment requirements amounts. You are in full control to pay how much you like, when you like... Your schedule, and your budget, as long as your payments are received by the layaway expiration date, you will receive whatever amount of currency for which you have submitted payment. You are not required to complete the payoff of your layaway in full to receive your purchased currency either. Whatever amount of currency you do successfully pay for, will be delivered to you at the end of your layaway term, or after each individual installment Payment... the choice is yours.
Your Flexpay service or Layaway will
NOT
be validated until your payment is received, and has cleared payment processing. Layaway Service fee payments are due NO LATER THAN 7 calendar days of the date of purchase of your layaway service. Payments NOT received within 7 calendar days of purchase will void your Flexpay agreement and layaway service. We reserve the right to cancel ANY Layaway order AT ANY TIME AND WITHOUT NOTICE, if your payment for the Service fee has not yet been received. It is extremely important to mail your payment as soon as possible after completing your layaway purchase.
THE SERVICE FEE:
The service fee is the price you pay to start your layaway service. The service fee is NOT in any way or amount, applied towards the payment of your currency purchase. The service fee is the fee that we get paid for the time put into the management of your layaway service. The service fee is a ONE TIME payment, and will not change throughout the entire duration of your layaway service.
Service Fee payments may be made by either US Postal Money Order, Certified Bank Check, Bank Money Order, Personal Checks (
from approved members
), or even by Credit/Debit cards.
THE INSTALLMENT PAYMENT:
The Installment Payment is the payment that you will send in during the active time of your layaway purchase, made towards the payoff of the currency being purchased through your layaway. The Installment Payment is 100% applied towards the payoff of your currency purchase through your layaway. If you submit an Installment Payment of $50 USD a couple of days after paying your Layaway Service fee, then we will apply your $50 payment IN FULL towards your currency payoff. There are no processing charges or hidden deductions that will be applied against your Installment Payments, you will get full credit for 100% of each Installment payment that you submit towards your purchase.
Installment payments for layaway purchases MUST be made by either US Postal Money Order, Certified Bank Check, Bank Money Order, or even by Personal Checks (
from approved members
). Installment payments may
NOT
be paid by Credit/Debit card if your total currency payoff amount exceeds $1,000 USD for the entire currency layaway order.
PAYMENT DUE DATES:
To ensure you receive the displayed payoff of your currency purchase, ALL Layaway installment Payments MUST be received NO LATER THAN 11:59pm EST of your layaway expiration date. Layaways which remain unpaid by this time, will become voided from your Flexpay agreement in all manners and respects. You will not be obligated to pay that any balance for remaining unpaid Layaway that becomes voided after the expiration time.


LAYAWAY RENEWALS:

You may renew your layaway by logging into your account and submitting a new purchase of the same Layaway product as your previous purchase. Layaway renewals do not guarantee the same Layaway payoff amount, terms, process and or agreements as your previous layaway service. Each new Layaway order submitted is subject to any newly implemented price changes, policy changes, new regulations, Conditions of Use, TOS and or Payment policies which may have been instituted after the previous Layaway was entered into, but prior to the new Layaway being entered into. Any new prices, Terms, Conditions, Policies and regulations would therefore become in effect immediately upon the new activation of any new or renewed Layaway service being purchased.

However, if you are eligible for a Layaway discount rate per any special pricing arrangement, then your discount rate will automatically carry over from your previous Layaway service to each new Layaway renewal you activate. To keep your discount rate in effect from one Layaway service activation to each new Layaway renewal, you are required to keep your order identical to the Layaway service order which was qualified for the discount. If you should change your Layaway order when submitting a renewal purchase, your discount is subject to nullification and may be voided when your payment is processed.

There will be no grace periods or extensions for Layaway expiration dates for the purpose of fulfilling payment of a Layaway service. We are not required to allow payment to be submitted for any Layaway service which has become expired as per the expiration date of your Layaway service. Once a Layaway service expires, it will immediately become null and void in all manners and respects in their entirety.

If you are renewing an existing Layaway service for the purpose of payment fulfillment, then your Layaway renewal MUST be submitted no later than 11:59pm EST of the expiration date of your expiring Layaway service. Additionally, your payment for fulling your Layaway service MUST be received in our office by the end of the business day on the date of your Expiration date. Both of these steps must be successfully met and completed before an a renewal and a submitted payment will be acknowledged and accepted.

HOWEVER, Payment submission and renewal payments are still subject to our Payment Date deadlines as stated in the Flexpay Policies and the Payment Policies of this website. * We reserve the right to cancel and void ANY order for which a successful payment as not yet been processed, this shall include any payment for a renewal of layaway services.

To avoid your Layaway service from expiring on a Holiday or weekend, we allow you to request a flexible start date when purchasing your Layaway service. *please see flexible start date policies and procedures in the Layaway services This flexible start date will help you to schedule your Layaway expiration date to fall on a day which does not end on a weekend or a Holiday. Layaway fulfillment payments and layaway service renewal payments which are received on a Holiday or weekend, will not be considered to be received by our office until the next Business day.

When renewing Layaway Flexpay services, be sure to include your original "Order Number" in the comment section AT THE TIME OF CHECKOUT! Failure to include your original Order Number AT THE TIME OF CHECK-OUT will cause your purchase to be processed as a New Order and not as a renewal of an existing order. Once you purchase a new order, we will NOT be able to make it retroactive to your original Flexpay Layaway Service and your order will not be considered as a renewal.

---


BANKNOTE PAYOUT DISBURSEMENT:
When you submit each installment payment for your Layaway, your banknote purchase will be broken down and shipped to you in installments as per our maximum purchase limit policies. Layaway orders which are over $10,000 USD in value must be broken down into smaller disbursements, causing your order to be shipped to you in portions.

To receive your foreign currency disbursements you will need to make sure you have submitted all proper documents, Identification Pieces, Proof of Residency, Funds Verification Documents and any other listed pieces of required documentation and submit to our office for verification and approval. You can find a list of all required documents on the payment Policies page and or Flexpay Policies page of this website. When submitting the requested documentation, be sure to include your "Order Number" in writing for which you are submitting payment and ID authentication.&nsbp; We may require new and updated documentation to be submitted for each new Layaway fulfillment.

It is the Members (customers responsibility to familiarize his/herself with these policies, and to ensure that the proper documentation is submitted prior to the expiration date of their Layaway service. We shall not be required nor expected nor required to extend an expiration date for any Layaway service to allow for the Member / Customer to submit the required documentation for their Layaway fulfillment.

If all of the procedural requirements for a Layaway service are not satisfied completely by the expiration date of that Layaway service, it shall become canceled and voided in its entirety, regardless and notwithstanding whether or not we are still awaiting the submission of any required documentation and or payments from the Member / Customer. Once a Layaway service has expired per the service expiration date, it shall be considered to be completely closed out and to have become invalid and inactive in its entirety. Currency disbursements will be processed and delivered only AFTER your Installment Payment has cleared per our posted Payment and Flexpay policies. After your payment has cleared, we will then begin to process your order, record the serial numbers and prepare your order for shipping. This entire process can take UP TO 10-15 BUSINESS DAYS depending on the size of your order, the number of BUSINESS days in each work week, and how busy our day-to-day operations are at that time.

---


ACCEPTED PAYMENT METHODS & TYPES:

We reserve the right to reject, refuse or otherwise deny, without explanation and without compensation, any payment which was not received by the date of expiration of your Layaway service, AND within the satisfactory guidelines of the posted Payment Policies and Flexpay policies.


We accept the following payment methods for Layaway payoffs:

US Postal Money Orders
Bank Money Orders
Certified bank Checks (Cashiers Checks)


ALL Lay-Away payoff or fulfillment payments require your order to be paid with cleared payment prior to your order being processed. All payments for layaway payoffs are subject to the same payment clearing times as posted for other purchases as found on our Payment Policies page.

Unfortunately, we can not accept a currency to currency exchange as your form of payment for completion of Layaway purchases. In other words, we will not accept foreign currency as payment for your layaway service of foreign currency, nor will we deduct your payoff amount from the order for which you are paying off.

PAYMENT GUIDELINES:
Maximum standard currency purchase limit is $3,000 USD / Transaction, or $10,000 USD / Month
Orders paid by personal check OVER $500 USD in any single transaction: You will be required to provide photo-identification prior to your payment being processed.

Submit Documents Here

Members who wish to make purchases over $3,000 may do so by requesting authorization for bulk purchasing.
Members who are conducting a BULK PURCHASE, or a Layaway Fulfillment Payments for orders which are OVER $10,000 USD in value, must submit multiple smaller payments to complete your payoff payment. * (see policy explanation below).
Clear & Free statement for funds submitted of payment.
Members who wish to place large orders in excess of $10,000 USD in a single transaction, will be REQUIRED to provide the following information PRIOR to ordering: (We will not even provide a quote until funds availability has been verified)
1). Provide a copy of valid State/Government issued Photo-Identification.
2). A Bank issued verification of clear & secure funds financial statement.
3). Submit a transaction summary report. (written explanation of intended use for your purchase)
4). Submit an official document showing proof of address residency.
Accepted Documents; Utility bill, Loan Document, Bank / Financial Institution records. (address portions only for any document)
Documentation must show your same address on file as used for your shipping/billing address.
If you are using a Utility bill, the document must have your name and the same address used for shipping your purchase and issuing payment. If you use a bank document, the document must be issued by the same bank you are issuing payment your purchase and issuing shipping address for delivery.
Credit/Debit Card Payments: Credit/ Debit card payments will NOT be accepted for payments totaling more than $1,000 USD for banknote or merchandise purchases. We reserve the right to request a Payment Authorization Form be completed prior to you payment being processed for any purchase of any amount for physical banknotes or precious metal bullion. A new payment authorization form may be required for each new purchase. Forms are sent to you by U.S. Mail, and the original form must be returned to us BEFORE your payment will be processed.
We reserve the right to cancel ANY order for which payment has not yet been processed, including layaway orders.
Payments will NOT be deposited for processing until ALL payment requirements have been satisfied in their entirety.
Payments will NOT be considered "RECEIVED" until AFTER all of the necessary requirements have been satisfied AND we have successfully deposited your payment for processing.
Layaway orders expiration dates will NOT be extended for ANY period of time because of incomplete payment requirements. Members are expected to have all requirements satisfied prior to their payment expiration date. This shall include instances where payments have been received, but not processed due to incomplete payment requirements.

* BULK PURCHASE PAYOFF:
Members who are conducting a BULK PURCHASE, or a Layaway Fulfillment Payment for orders which are OVER $10,000 USD in value, must submit multiple smaller payments to complete your payoff payment. Layaway fulfillment payments which are OVER $10,000 in total value MUST be submitted in smaller payments of NO MORE THAN $10,000 each payment. ADDITIONALLY: Layaway fulfillment may be withheld until we have received all requested and required documentation as outlined above.


DISBURSEMENT PROCESS:
Once all of the posted requirements have been satisfied and the proper payment types and procedures have been submitted, we will then fulfill your layaway order per each payment submitted. If you submit 5 payments with each payment being $8,000 for a total of $40,000 USD, then we will process your order in groups of $8,000 USD at a time. Once each $8,000 payment has been successfully processed and cleared by our bank, we will begin fulfilling that portion of your order. Once your banknotes are secured, counted and recorded, we will then ship you that portion of your order as per the posted shipping and delivery policies. After your shipped order is confirmed as received by you and your satisfactory approval is noted, we will then move on to processing and fulfilling the next $8,000 USD portion of your order. This process will be repeated until your entire order is processed and completed.

---


INSTALLMENT PAYMENT REFUND POLICY:

Although the Service Fee is NOT eligible for a refund under any circumstances, your Installment Payments may qualify for a refund if they meet the following refund requirements.

Requirements For Installment Payment Refund:
1). Your Flexpay Service Fee payment must have been received within the seven day payment deadline.
2). All affected payments must have successfully cleared bank processing.
3). Your request must have been submitted by email to the link provided.
4). Your request must have been received no later than 11:59pm EST on the day of your layaway expiration date.
5). You must return any and all items of value, including but not limited to any/all Currencies and/or precious metals that you received in connection with the order being refunded.


If you request a refund of any installment payments, IT WILL BE REQUIRED that any/all currency and/or precious metals that may have been delivered to you, be returned to our office completely intact prior to your refund being approved and processed. If your refund is eligible and approved, the amount of your refund will be subject to any/all deductions being made for reimbursement of any in-store credits, referral points, and/or rewards points that were used towards your Installment Payments being refunded.

Any/All returned currency must be the EXACT SAME currency that was delivered by us, and not just the same type and amount of currency. The currency returned to us MUST have the same identical serial numbers that we have recorded on file for your purchase. Additional deductions may be applied to your refund in the event there had been any currency and/or precious metals that were not returned per our posted policy, or for items returned that have been damaged and therefore have lost face value through circulation.


ALL REFUNDS ARE SUBJECT TO A 10% RESTOCKING FEE

BULK PURCHASES OF BANKNOTES TOTALING MORE THAN $2,000 USD ARE NOT ELIGIBLE FOR A RETURN AND/OR A REFUND FOR ANY REASON! ABSOLUTELY NO EXCEPTIONS OF ANY KIND, NOR FOR ANYONE!



OPTIONS FOR DELIVERY OF YOUR QUALIFYING REFUND:

A full refund of your eligible Installment Payments.
In-Store credit equal to the amount of your refund.
Your refund may also be applied towards the payment of currency.

To request a refund in writing, through Email (Click Here).


If your eMail browser does not support that link, send your refund request to: Support@cheapestdinar.com
Your Subject line for the email MUST read "Refund Request Order #: ####"

REMINDER: Requests for a refund of your Installment Payments not time stamped as being received by 11:59pm EST of your layaway expiration date, will result in your request for refund being denied and your refund will be forfeited.


---






EFFECTIVE IMMEDIATELY:
For security reasons, We will no longer accept Credit/Debit Card payments for the purchase of monetized banknotes. We apologize for any inconvenience, however all monetized paper currency purchases must be paid with US Postal Money Order, or Bank Check. We do have a minimum purchase policy required when purchasing from this website. The minimum accepted purchase amount of $30.00, any purchases under this amount will be charged a $7.50 shipping and handling fee to the order.


Store Credit/Rewards Purchases:


Store credits may not be earned from any purchase that is made using store credits. Store credits that are received from the result of a purchase using store credits/rewards, will not be awarded and will be deducted from your account.
Store credits may not be redeemed through mail-in payment purchases. In order to use a store credit to pay for your purchase, you MUST complete your purchase online, and use your store credit to pay for your purchase at the time of check-out. Orders with payments that have instructions for us to deduct your store credit from your purchase will be declined.
Store credits can only be awarded after a successful delivery of your purchased items.
Store Credits will be added to your account after 45 days from your date of purchase.
Store credits may not be used to purchase paper currency in any order totaling more than $200 USD in any 30 Day calendar period.
We Offer The Following Payment Options:
US Post Office Money Order
Personal checks from US based Banks*
Cashiers Checks from US based Banks
Credit/Debit Cards - Visa, MC, Amex & Discover
We do NOT accept PayPal, but we WILL accept PayPal Credit/Debit Cards


* Customers with accounts newer than 6 months, are not permitted to purchase paper currencies with a Credit/Debit card.
* New customers with accounts newer than 6 months must obtain pre-approval before paying with a personal check.
* New customers paying for paper currencies with personal check MAY be asked to provide Identification prior to purchase.

---



Postal Money Order:
Postal Money Orders may be used to pay for any size purchase.
Make Payable To: Guardian Svcs

Clearing Time:
Currency Purchase: 2 Business Days
Lay-Away Purchase: 1-2 Business Day
The maximum purchase amount is $10,000 US / Day.

---


Cashier's Checks & Personal Checks:
A Cashier's check (Certified Bank Check) may be used to pay for any size purchase UP TO $50,000.00 (USD) in a single transaction. We will only accept Cashier's Checks from US based Banks, whose home office is located within the 50 US States,and can be verified through CheckSystems*.

* Customers who make purchases OVER $10,000 in a single transaction within a seven calendar day time period, may be required to provide additional identification documents, prior to your Certified Bank Check being processed.

Be sure to write your "Transaction Order Number" into the Memo section of each Check.
Make Your Certified / Personal Check Payable To: Guardian Svcs

Clearing Time:
Currency Purchase: 5-10 Business Days
Lay-Away Purchase: 2-3 Business Day

---


Credit/Debit Card Transactions:
Credit/Debit Card transaction payments may require the following, depending on the length of customer history,
the purchase amount, and our merchant processor requirements.

Credit/Debit Card transactions require a minimum of a $20.00 purchase to offset processing fees.

A valid State Issued photo ID be on file for all NEW customers.
Verification of your Photo ID with your State BMV/DMV Fake ID Prevention Dept.
(This policy applies only to new clients first time purchases over $1,000)
Customers whom have been active for more than six (6) months, may be approved
for Credit/Debit Card payments towards paper currency purchases.
CREDIT / DEBIT CARD PURCHASE POLICIES:
The MINIMUM Credit/Debit Card purchase amount for ANY transaction: $30.00
The MAXIMUM Credit/Debit Card single transaction: $600.00
Card purchases OVER $800 per order, will be broken down into multiple payments
Credit/Debit card payments for any amount of paper currency will incur a 5% processing fee added to purchase amount.
Customers with accounts newer than 6 months, are not permitted to purchase paper currencies with a Credit/Debit card.

Credit/Debit Card Clearing Time:
Currency Purchase: 2-3 Business Days
Lay-Away Purchase: 1-3 Business Day

---


Large Currency Purchase Payments:
Our Banking Institution that processes our payments has EXTREMELY high security requirements so as to help prevent fraud, thus protecting ourselves as well as our customers. If you submit a Money Order or Cashiers Check payment for MORE THAN $1,000.00 in a single transaction, your payment will need be broken down into smaller payments, each being processed individually. In this situation, you will receive an email notification for each payment being processed, and be given the details of the exact dollar amount of each payment processed.

Customers paying by US Postal Money order may submit payments may need to purchase more than one US Postal Money Order to complete your transaction, as the US Postal Service Money Order Limit is a MAXIMUM of $1,000 / Money Order. Simply purchase however many money orders you need to equal your dollar amount of your order, and write your order Transaction Number in the Memo Section of each money order.

Customers whom have already submitted their identification documents for previous transactions, will not be requested to submit such information for future transactions. In the event that your address information should change, we will only request that you provide us with an update of your address information in your online account details.

Large Payments or Large Purchase transactions are at any and all times, subject to any standing payment policies that may be in effect anywhere on this website, including but not limited to all Payment Policy pages and notifications. Customers who wish to purchase banknotes or other items exceeding order amounts of $1,000 USD are subject to these policies and notifications as well. This shall remain true and in effect even when a customer is choosing to Payoff their Flexpay Layaway services and there may be special circumstances or purchase requirements placed on any announced purchasing requirements and/or restrictions.



---


REFUND / RETURN / EXCHANGE POLICIES:

Refunds are processed differently for each payment type. Each payment type will have it's own refund procedures and processing time. Please familiarize yourself with our refund policies BEFORE you commit to a purchase, if you are not satisfied the refund/return policies for any specific payment type, please choose an alternate payment option.

If you pay for your transaction with a US Postal Money Order, Certified Bank Check, Personal Check, or Bank Draft, your refund will be submitted in the form us a Company Draft Check, issued by our Bank, and made payable ONLY to the persons name on the account form which your purchase was made. Your refund payment will be mailed ONLY to the BILLING address within your account information details AT THE TIME YOUR PURCHASE WAS MADE. Your refund will be mailed back to said address, via Certified Priority USPS mail, and will require an adult signature, with picture ID verification. The Certified mail will be Photo ID restricted, therefore the ONLY person able to sign for the package, will be the person whom the package was returned to.

Each refund request MUST be processed and submitted back to the original form of payment. As always, we do NOT allow refunds for Layaway service fees, this as always been our policy. We do however allow for refunds for payments made towards any Layaway pay-off. A refund for a Lay-Away payment MUST be requested prior to 11:59 pm EST on the date of the Lay-Away expiration.

If you wish to request a refund for physical currency, you will be required to ship your ENTIRE order back to us. at your expense. We must receive your entire order prior to your refund being processed. After your return is received by us, we will examine your returned merchandise for authentication of goods. All returned currency MUST be returned in the EXACT same condition in which it was delivered to you. All returned currency MUST have the EXACT SAME serial numbers that we have documented as having sent to you. All free samples of currency, items of gold, silver, or other free gifts that were a part of your order, must also be returned in in whole, and in the exact condition you received it in, in order for you to qualify for a refund.

Order that have currency with different serial numbers, even if it is the same amount of currency, will be rejected, and a refund will NOT be granted. We will grade the currency using our posted grading system, if any currency is damaged, your refund will be subject to a damaged good penalty fee to account for the lesser value of the currency condition. If any items of value are missing from your returned order, such as silver, gold, copper, free currency samples or other items, your refund will be subject to a missing items penalty fee equal to the value of the items that are missing from your returned items.

Once a refund/return is approved, your refund will be processed and delivered within 3-5 BUSINESS DAYS, not including weekends, or ANY posted Banking Holiday for which we are closed for business.

---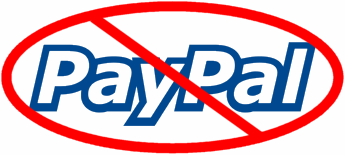 PAYMENT INFORMATION NOTICE:

* Sorry, but we do NOT accept Paypal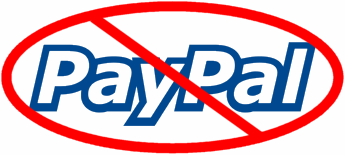 PAYMENT INFORMATION NOTICE:

* Sorry, but we do NOT accept Paypal