---
---
Welcome To Cheapest Dinar™ & Banknote Pros™
€ $ Home Of The FREE Sample Banknotes! € $
Website last updated March 3rd, 2019

The name is Cheapest Dinar, but we are the Banknote Pros! As a Member of the Banknote Pros Team, one of the many perks you will enjoy, is receiving a FREE sample of randomly selected foreign Banknotes and/or genuine precious metals with each and every purchase. Though some prices may be slightly more than our competitors, customer service often matters more than price, and our value can be found within our exceptional customer service. Though no one can afford to be the best and cheapest, we sure try!... You will love our friendly, personable service. We are a Members ONLY team, but membership is 100%

FREE!


You must have an approved membership to view prices and make purchases.


Want To Become A Member? Be Sure To Carefully Read This Page -->



Iraqi Dinar • Vietnam Dong • Zimbabwe Dollar • Chinese Yuan • Japanese Yen
India Rupee • Russian Ruble • Iranian Rial • Afghanistan Afghani • Emirate Dirham
Indonesian Rupiah • Iranian Rial • Maldives Rufiyaa • Korean Won • Syrian Pound
Silver Certificates • Gold Certificates • Large US Banknotes • Star Notes • Error Notes
24K Gold bars • Silver bars • Diamonds • Bitcoin • Crypto Currencies • Novelties




Guaranteed 100% Authentic Banknotes


Certificates of Authenticity With Every Purchase!


Security Feature Authentication & Validation!


Fast, Secure & Discrete Shipping Couriers!
All Banknotes Come With A Genuine Certificate Of Authenticity!


Guaranteed Authentic, Or We'll Buy it Back!
What More Could You Ask For?

** PRICE INCREASE & POLICY NOTIFICATION **
Due To The Increase In Pricing Of Many Of The Banknotes We Carry, And The Difficulty Experienced In Replenishing Banknotes We Sell, We Are Instituting A Price Increase Effective Immediately. We Will AGAIN Be Increasing Prices Of Flexpay & Layaway Payoffs & The Price of ALL Banknotes Before Nov 31st, 2020.

Prices For Banknote Purchases Of The IQD, VND CNY & ZWR Have Been Increased So That We May Cover The Cost Of Restocking The Banknotes We Sell. Additionally, So That We May Continue Offering Member Layaways, We Are Limiting The Purchase Of ALL Banknotes To The Following Quantity Restrictions:
IQD: 200,000 Per Member / Per Calendar Month
VND: 3 Million Per Member / Per Calendar Month
ZWR: 100 Trillion x5 Per Member / Per Calendar Month
CNY: 1,000 Per Member / Per Calendar Month
IRR: 300,000 Per Member / Per Calendar Month

* Layaway Service Fees Will Remain Unaffected *
However, Layaway/Flexpay Payoff Rates Will Increase On Your NEXT Layaway Purchase
Or your Next Auto-Renewal Billing Cycle. Contact Us If You Prefer To Cancel
Auto-Renewals Prior To Your Next Auto-Renewal Billing Cycle
* These price changes will remain in effect until further notice *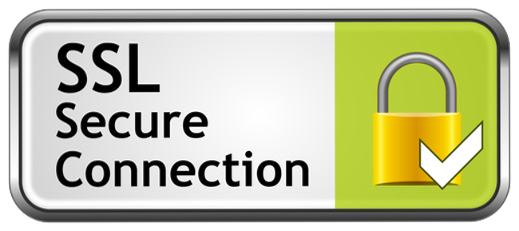 This Website Secured by 256 bit Encryption SSL
New Products Added In September
THIS IS NOT A TIN REPLICA John Wick Movie COIN - THIS IS 100% ...

CIRCULATED 5 Million Vietnamese Dong / 500,000 VND Banknotes. &...